In order to achieve effective weight loss, a thorough understanding of nutritional intake is paramount. A well-balanced diet of whole grains, vegetables, lean proteins, and dairy products plays a key role in maintaining a healthy weight. Consideration of supplements, such as vitamins containing essential nutrients, may also be beneficial. In the context of weight loss, however, the critical question is not whether to eat a healthy diet, but rather how to manage the quantity and proportions of foods consumed.
A long-standing program known as Nutrisystem has been successfully helping people shed excess pounds for over 45 years. By restricting calories and portion sizes, the program encourages users to consume fewer calories than they otherwise would. In addition, Nutrisystem offers the convenience of pre-packaged meals made with only healthy ingredients. This proves beneficial for users who are looking for efficient alternatives to preparing nutritious meals in the midst of busy schedules or limited energy reserves.
For those unfamiliar with Nutrisystem and seeking comprehensive insight into its methodology, this article serves as an informative guide. Read on to discover Nutrisystem's meal plans, cost structure, and the science behind the program.
What is Nutrisystem?
Nutrisystem is a popular weight loss diet program that was founded in 1972. Like most weight loss plans, the Nutrisystem diet focuses on a low-calorie regimen that emphasizes portion control and the creation of balanced meals and snacks to facilitate weight loss. The core concept of Nutrisystem is to consume frequent meals throughout the day, which helps stabilize blood sugar levels and curb hunger, preventing overeating while still maintaining the caloric deficit necessary to shed pounds. Dieters are provided with six meals per day, each consisting of a few hundred calories.
The most important aspect of the Nutrisystem diet is the delivery of pre-packaged and prepared meals. Meals are available in frozen or shelf-stable form, either fully cooked or ready-to-eat within the package. As a result, minimal effort is required as the meals only need to be reheated rather than cooked. This level of convenience appeals to individuals seeking weight loss solutions who may not have the time, energy or inclination to prepare their own meals, and differentiates Nutrisystem from other meal kit delivery services such as HelloFresh or Sunbasket.
Unlike some other heat-and-eat meal delivery services, such as Diet-to-Go, where dieters are limited to three meals per day without snacks or desserts, Nutrisystem offers diet shakes and diet-friendly desserts, sweets and snacks to help prevent feelings of deprivation for those trying to lose weight. It is important to note that all Nutrisystem foods are designed to be lower in calories; therefore, while items such as a "chocolate brownie" may not taste identical to a traditional chocolate brownie, many dieters who follow the program appreciate the option of having such treats along with the convenience of shakes, snack bars, and ready-to-eat meals.
Exclusive Nutrisystem Discounts and Coupon Codes
In response to the overwhelming demand from potential customers seeking Nutrisystem discounts and coupon codes, we are thrilled to unveil an exclusive promotion designed solely for our valued readers. We understand the popularity of this exceptional supplement, and to show our appreciation for your loyalty, we're offering time-limited, exclusive offers that you won't find anywhere else.
To take advantage of these fantastic offers, simply click on the link provided. Remember, these discounts and coupon codes are time-sensitive and can only be accessed through the link. Don't miss this opportunity to enjoy great savings at Nutrisystem!
MEGA-DISCOUNT-ACTION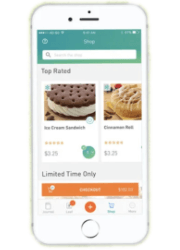 Convenient Premade Meals
Flex Meals
Access to Tracking App
Wide variety of food options
Money-back guarantee
Rating: ⭐⭐⭐⭐⭐
👉 CLICK HERE to secure the BEST offer! 👈
You can only get this offer exklusively from us and it is only valid until 23. September 2023
How does Nutrisystem work?
Nutrisystem uses a weight loss program strategically designed to be high in fiber and protein, both of which contribute to a feeling of fullness and satisfaction. At the same time, the program reduces overall calorie intake by providing pre-portioned meals, creating a calorie deficit that often leads to weight loss. During the first week, known as the Jumpstart Phase, women typically consume about 1,200 calories per day, while men consume about 1,500 calories per day.
To meet different needs, Nutrisystem offers several four-week meal plans, including options for women, men, diabetics and vegetarians. Upon enrollment, users can choose from several tiers that offer varying levels of customization, such as frozen meals, ready-to-eat snacks, expanded menu choices and personalized nutrition support. During enrollment, customers can choose either the Chef's Choice, which offers a curated selection of the brand's most popular meals, or customize their monthly meals and snacks from a menu of over 100 options.
Once enrolled, and after choosing either a one-time monthly delivery or a low-cost recurring subscription, a box containing all the meals is delivered to the user's home. In the women's basic plan, which is one of the options available, the first week involves eating only Nutrisystem-provided breakfasts, lunches, dinners and snacks. During this first week, individuals eat five times a day and include at least four servings of non-starchy vegetables in their daily meal plan. Nutrisystem recommends limiting physical activity during this week and drinking at least 64 ounces of water daily. In addition, users are encouraged to track their food and beverage consumption using the free NuMi app that comes with the plan.
After the first week, the program introduces "flex meals" into the weekly meal plan. Flex meals consist of Nutrisystem's designated PowerFuels (lean proteins), SmartCarbs (low glycemic index carbohydrates) and vegetables. For example, a Flex Dinner might include whole grain spaghetti with meat sauce, parmesan cheese and sautéed green beans, while breakfast might consist of scrambled eggs and a slice of whole grain toast.
After the first week, participants are instructed to include two flex breakfasts, lunches, dinners, and snacks each week. While this provides a welcome break from the routine of dehydrated meals, some users may feel unsatisfied since, despite spending over $500 for a month's worth of meals, they are still required to purchase fresh groceries weekly. Nutrisystem does offer an alternative plan that covers all seven days of the week with Nutrisystem meals, but it still requires supplementing with personal non-starchy vegetables, thus requiring additional grocery expenses. In terms of support, Nutrisystem provides resources through its companion NuMi app, including a food intake and goal tracker, expert advice, and informational articles. The company claims to offer one-on-one coaching via online chat or phone, but this reviewer did not experience this service during her review.
Benefits of Nutrisystem
The Nutrisystem program offers many benefits that make it a convenient and effective approach to weight loss and overall health improvement. Here are some of the key benefits of the Nutrisystem program:
Ready-to-Eat Meals: The program offers the convenience of pre-prepared meals that require minimal preparation time. This feature is especially beneficial for individuals with busy lifestyles, as it eliminates the need for extensive meal planning and cooking.
Diverse food choices: Nutrisystem offers a wide variety of foods, including many low-glycemic index options. These low-glycemic choices can help regulate blood sugar levels, making the program suitable for individuals who want to effectively manage their blood sugar.
Improved Blood Glucose Management: For individuals with diabetes or who are concerned about blood sugar levels, the Nutrisystem meal plan has been thoughtfully designed by dietitians who prioritize effective blood sugar regulation. This feature ensures that the program is well suited for those with special health concerns.
Skill Development: Nutrisystem goes beyond weight loss by focusing on essential skills such as portion control and healthy cooking. By teaching these fundamental practices, the program equips individuals with valuable tools to maintain a balanced and nutritious diet over the long term.
Convenience and ease: Nutrisystem's user-friendly approach and time-saving meal options make it a convenient choice for individuals seeking a manageable and hassle-free weight loss journey.
User-friendly tracking: Nutrisystem provides users with access to a dedicated app that simplifies the process of tracking meals, physical activity, water intake and weight goals. This seamless tracking system allows individuals to easily monitor their progress and stay committed to their weight loss journey.
Combining all of these benefits makes Nutrisystem an ideal option for those who want to achieve their weight loss goals while maintaining a healthy lifestyle. Its balanced approach, diverse food offerings and focus on essential skills make it an attractive choice for individuals seeking lasting results in their journey to better health.
Nutrisystem meal plans to choose from
Nutrisystem offers a variety of meal plans to provide individuals with a convenient and nutritious way to maintain a healthy diet. With six different categories catering to different preferences and dietary needs, finding the perfect fit has never been easier. Explore the following Nutrisystem meal plans to find the one that fits your goals.
Standard Plan
The Nutrisystem Standard Plan is designed specifically for individuals seeking effective weight loss solutions. This plan features a wide variety of popular meals and snacks, including cereals, oatmeal, soups, muffins, brownies and shakes. Each meal is carefully balanced with the right amount of calories to ensure optimal progress toward weight loss goals.
In addition, the Standard Plan provides access to knowledgeable nutritionists who offer valuable tips and guidance to help you stay on track. A "My Day" tracker is also provided to monitor daily food intake and plan future meals. With the Standard Plan, customization options allow you to tailor meals to your tastes and preferences, ensuring a personalized and enjoyable weight loss journey.
Men's Plan
Nutrisystem Men's Plans offer specialized options to help individuals achieve their health and weight loss goals. These plans offer an expanded variety of snacks each week and specially curated meals designed to meet the unique needs of men.
Men's Plans feature a delicious assortment of high-protein, high-fiber breakfast, lunch and dinner options that provide sustained energy and essential nutrients throughout the day. In addition, a variety of snacks, including crunchy granola bars, chocolatey graham crackers and roasted nut mixes, are available to provide extra energy and satisfaction between meals.
In addition, the Men's Plans include a comprehensive exercise program designed to promote an active and fit lifestyle. Equipped with clear, step-by-step instructions and success tips, this program allows individuals to maximize their workout potential and optimize every workout session.
Regardless of one's fitness goals, Nutrisystem's Men's Plans are well-equipped to support the journey. With tasty, easy-to-prepare meals and convenient on-the-go snacks, achieving a balanced diet that fits seamlessly into your lifestyle is possible without missing a beat.
Women's Plan
The Women's Plan is designed to meet the specific needs and goals of women, making it an excellent choice for those who want to lose weight without sacrificing delicious food. No matter which Nutrisystem meal plan you choose, you can rest assured that each plan is scientifically backed and carefully designed to help you reach your weight loss goals.
Partner Plan
The Partner Plan allows customers to order meals from the Uniquely Yours menu for two people. Ideal for couples or families who want to share meals but have different food preferences, this plan ensures culinary satisfaction for all.
Vegetarian Plan
The Nutrisystem Vegetarian Plan offers over 60 delicious and nutritious vegetarian meals for breakfast, lunch, dinner and snacks. From oatmeal to roasted vegetable pizza, each meal is thoughtfully designed to provide a balanced diet for vegetarians.
A perfect choice for those committed to a vegetarian lifestyle, this plan offers delicious and nutritious meals without the hassle of cooking. Convenience is key as all meals are fully cooked and ready to eat. The Vegetarian Plan features a diverse selection of vegetarian-friendly options such as lasagna, eggplant parmesan, black bean enchiladas, veggie burgers, vegetable stir-fry and more. Each dish is meticulously crafted to ensure proper nutrient intake while delivering delicious flavor.
In addition, Nutrisystem's commitment to plant-based meals is evident in its vegetarian offerings, all of which are certified vegan by Vegan Action. For individuals looking for a meal plan that meets vegan dietary needs, this option is a great fit.
The Nutrisystem Vegetarian Plan is an excellent choice for those looking to change their diet without compromising on nutrition or taste. With its wide variety of vegetarian dishes, it's easy to find meals that meet individual preferences and dietary needs.
Diabetic Plan
The Diabetic Plan is tailored to the needs of people with diabetes. It offers meals that are low in carbohydrates and carefully designed to help regulate blood sugar levels. This plan provides a balanced and diabetes-friendly diet to support overall health.
When considering Nutrisystem meal plans, it's important to make an educated decision based on your preferences and budget. It's important to note that only one category can be selected, so if you and your partner both follow a vegetarian diet, you'll need to choose between individual vegetarian plans or choose the partner plan together.
Within each category, there are three different meal plans that offer different features and options:
All Nutrisystem plans include
Pre-prepared meals for breakfast, lunch, dinner and snacks
Top-rated app for tracking and motivation
Access to weight loss coaches for support
Convenient delivery to your door

Basic Plan:
Classic menu variety with essential meals and snacks
Ready-to-eat meals and snacks for 5 days a week

NEW!

NuMi SmartAdapt® app to personalize the plan and overcome plateaus
Convenient shipments every 4 weeks

Unique Yours MAX+ Plan:
Best menu with over 130 choices, including 12 new meals
Flexibility to enjoy Nutrisystem meals and snacks 5 or 7 days a week

NEW!

Quick9 program for up to 9 pounds of weight loss in the first two weeks
Hearty Inspirations® meals that satisfy hunger for up to 5 hours with no side dishes
Classic frozen meals and snacks, plus ready-to-eat options

NEW!

NuMi SmartAdapt® app for personalized support
Convenient shipments every 4 weeks

Complete 55-plan:
Extensive menu variety with over 130 quick and easy items.
Designed specifically for menopause, taking into account age, nutritional needs and metabolism.
Hearty Inspirations® meals with up to 30 grams of protein to help control hunger.
Lifetime access to coaching, healthy recipes and enhanced app experience.
Frozen and ready-to-eat meals and snacks.
Convenient delivery every 4 weeks.

In closing, as you begin your Nutrisystem journey, carefully evaluate the meal plans and their respective benefits to ensure an optimal fit for your dietary preferences and lifestyle. Make an informed choice and you'll be on your way to enjoying delicious, hassle-free meals delivered right to your door.
Who is Nutrisystem best for?
Nutrisystem is an ideal option for individuals who want to lose weight while enjoying the convenience of pre-prepared foods that only need to be reheated, eliminating meal prep, grocery shopping and cooking. It is suitable for individuals who struggle with time constraints or tend to overeat when certain foods are readily available at home or when cooking for themselves. The structured and convenient nature of Nutrisystem can help remove the triggers for overeating and provide the necessary healthy foods to support weight loss goals.
In addition, Nutrisystem is well suited for those who prefer to eat multiple times throughout the day, as the meal plan encourages six meals per day instead of the traditional three. The flexibility of the plan, which allows for occasional cheat meals or deviations from the restrictive plan, may appeal to some dieters without compromising their weight loss progress. The program is also beneficial for those seeking sustainable, long-term weight loss solutions as it includes plenty of sweet snacks, treats, and convenient shakes to reduce feelings of deprivation and make it easier to stick to the plan during busy days or when quick on-the-go options are needed.
The addition of the NuMi app, with its supportive services such as food tracking, hydration reminders, exercise prompts and valuable healthy eating information, diet tips and personalized nutrition recommendations, caters to individuals who need additional guidance and support on their weight loss journey without the need for private personal trainers or health coaches. In addition, Nutrisystem caters to special dietary needs, such as diabetes-friendly diets, making it suitable for those who require alternative approaches to traditional diets. The lower sodium content of Nutrisystem meals also appeals to those with high blood pressure.
And who Nutrisystem is not for:
Nutrisystem is specifically designed as a weight loss program, so it may not be appropriate for individuals who are not trying to lose weight. The calorie counts and portion sizes may not meet the caloric needs of those who are not seeking a caloric deficit for weight loss.
The cost of Nutrisystem meals can be relatively high, which may not be ideal for individuals seeking a more budget-friendly weight loss plan. In addition, the restrictive nature of the diet and the use of diet culture language on the website may not be appropriate for individuals with a history of eating disorders, body dysmorphia, or those who are sensitive to such language. Nutrisystem may not be the best choice for those with special dietary needs, such as those requiring gluten-free, kosher, vegan or allergen-free options. Some meals and snacks may contain refined grains and highly processed ingredients, which may not align with preferences for organic, whole and natural foods over processed options and snacks.
A Nutrisystem Getting Started Guide
Once you have selected the Nutrisystem plan that is right for you, the first step is to create an account by providing basic information. This includes your name, address, email and phone number for easy communication and account management. As part of the setup process, you will be asked to provide additional information such as your gender, height and current weight. This information is used to personalize your experience on the NuMi app, where you can access customized recommendations and support throughout your Nutrisystem journey.
Next, you can begin building your menu by selecting the items you want to receive. Menu items are conveniently categorized by meal, allowing you to view important details such as nutritional information, ingredients, customer reviews and preparation instructions for each meal. Once you have made your selections and completed the checkout process, you will be prompted to enter your payment information. Please note that payment processing can take up to 5 days. Upon successful processing, your order will be scheduled for delivery within four weeks.
For any questions or additional information about the process, our customer support team is available to assist you. In addition to the meals provided by Nutrisystem, the program may recommend the inclusion of certain foods, such as fruit, in varying amounts to complement your dietary needs.
Nutrisystem offers a variety of plans, each with a pricing structure based on the number of meals provided per day. Customers can choose the five-day program, which provides five days of meals and snacks, or the seven-day plan, which provides seven days of meals and snacks. All plans include access to the NuMi app, which allows users to effectively monitor their weight loss progress.
Due to recent food price increases, the cost of Nutrisystem's most popular plans has also changed. It is important to stay up-to-date on your current plans as adjustments may occur over time. As of the most recent review, here is a breakdown of Nutrisystem's current pricing:
Prices: Current prices range from $279.69 to $461.44.
Daily prices: For today's content, the daily price ranges from $9.99 to $16.48.
Weekly Prices: The current weekly price ranges from $69.99 to $115.36.

Keep in mind that the weekly cost of Nutrisystem depends on the specific meals and food preferences chosen. It can also vary depending on whether customers opt for the automatic delivery service, which offers a 35% discount. In conclusion, Nutrisystem's pricing is flexible and tailored to different meal plans, giving customers the convenience of choosing the option that best suits their needs and preferences. Keep an eye on their website for any updates or changes in pricing to ensure you are well informed before making your selection.
Nutrisystem Frequently Asked Questions (FAQs)
How much fat can I lose in a month with Nutrisystem?
The calorie limit on Nutrisystem is typically set to facilitate weight loss of one to two pounds per week. As a result, it's unlikely that you will lose more than four pounds in a month on the Nutrisystem program.
Can I eat outside food while on Nutrisystem?
The Nutrisystem program offers pre-prepared meals, including frozen and pantry ready options. While on the program, you will primarily consume Nutrisystem foods, which consist of a wide variety of choices, including comfort foods and restaurant favorites. However, you can use the recipe builder on the Nutrisystem website to create your meals or refer to the menu provided to see the options available for ordering.
Is Nutrisystem suitable for certain medical conditions?
If you have a medical condition, it is important to consult with your physician before joining the Nutrisystem program. Nutrisystem may be beneficial for individuals with diabetes, high blood pressure, high cholesterol and heart disease due to its balanced and nutritious meal offerings.
Where can I purchase Nutrisystem food?
You can find Nutrisystem food at several retailers including Walmart, Amazon, and Beyond. However, for the best prices and deals, it is recommended that you purchase directly from their official website.
Is Nutrisystem safe for pregnant women?
The Nutrisystem plan is not recommended for pregnant women, individuals with chronic kidney disease or those with specific allergies or dietary restrictions. Nursing mothers may require an adjusted meal plan. In addition, individuals who weigh more than 450 pounds (men) or 400 pounds (women) and children under the age of 14 must have a physician's approval before joining the Nutrisystem program.
How do I contact Nutrisystem for help?
Nutrisystem offers several channels for customer support. You can reach them through their support phone number to chat with their representatives, access their online support platform as a member, contact them via email, reach them through their website, or connect with them on social media. You can also send an email directly to their corporate headquarters.
Conclusion
Nutrisystem offers a convenient and effective weight loss program with a variety of meal options and some flexibility in food choices. The program's focus on portion control and balanced nutrition can be beneficial for individuals with special dietary needs, such as those with diabetes or older women looking to shed pounds. The ability to enjoy treats while staying within calorie limits makes the program sustainable for many users.
However, it is important to consider the cost and processed nature of the packaged foods. Nutrisystem can be a more expensive option, and some clients may prefer less processed alternatives. It's important to weigh these factors when deciding if Nutrisystem is right for your weight loss journey. Overall, Nutrisystem's well-designed meal plans and easy-to-use tracking app make it an attractive choice for individuals seeking a structured approach to weight loss with added convenience. As with any diet program, it is important to consult with a healthcare professional before starting, especially for those with medical conditions or special dietary needs.
Recommendation: read also our popular article about Alpilean, Ikaria Juice, Cortexi, Sight Care, Prostadine, PhenQ, Nexus Pheromones, Red Boost, Kerassentials, Quietum Plus, ProDentim, GlucoTrust, Bio Complete 3, Tea Burn, Nutrisystem Java Burn, Total Restore, Colon Broom reviews, Glucofort, TestoPrime, Fertility Factor 5, PhenGold, Liv Pure, Remedy Skin Tag Remover, Prime Male, Turkesterone, Best Testosterone Booster, Boostaro, Audien Hearing, ChillWell Portable Air Cooler, BodyBoost Keto + ACV Gummies, Liver Renew, Keto ACV Gummies, LeanBean, Keto Gummies Reviews, MetaBoost, CBD Care Gummies, Drachen, CrazyBulk HGH-X2, Tupi Tea, Best Estrogen Blocker For Men, Reverse Health, Best Male Enhancement Pills, Best Semen Volumizer Supplements, Solar Bug Zapper, SlimLabs ACV + Keto Gummies, CBD Gummies for Men Erectile Dysfunction, CBD Gummies for Sex, GenF20 Liposomal NMN, K3 Spark Mineral, Detox Cleanse for Weight Loss, CBD Gummies for Pain, All Day Slimming Tea, Power CBD Gummies, Weight Loss Drops, Ignite Drops, Amiclear, Test Boost Max, Amarose Skin Tag Remover, Miracle Root Gummies, Best Nootropics, HGH Supplements, Beyond Body, Honey Burn, NAD+ Supplements, Glucose 1, Fat Burner For Women, Testosil, Best Delta 8 Stores, Best Live Resin Carts, Fat Burner For Men, CalmLean Review, ProExtender Review, VigRX Plus, Best CBD Gummies For Sleep, ACV Gummies, BlueChew, CortiSync, LeanBiome, Blood Balance, Fast Lean Pro and our Skin Tag Remover